Joe holt: chief Engineering and Solution Architect
Joe Holt has been with Better Direct since 2016. He received a Bachelor of Science from Rochester Institute of Technology in Computer Engineering, with four decades of experience in the Information Technology industry. Due to his vast experience, Better Direct can deploy him and his team to customer's location for installations, hardware and software upgrades, and other services.
As our Lead Engineer in our Better Direct lab, he has successfully inspected for authenticity, tested, and provided more than 15 million dollars' worth of end of life refurbished equipment to the Federal Government and its prime contractors. Joe's extensive experience with IBM products include: IBM Enterprise Storage (disk and tape), IBM System x servers, IBM Pureflex and IBM Power 9 servers.
His experience also includes hardware system solutions, audio visual, desktop PCs, mobile PCs, servers, rack servers, disk systems, tape systems, printers, storage area networks, wireless networks, and ethernet networks. Joe has wide experience with diverse software solutions including, Microsoft Windows, Linux, various databases, SAP HANA, Virtualization, Hyper-virtualization, and Cloud computing.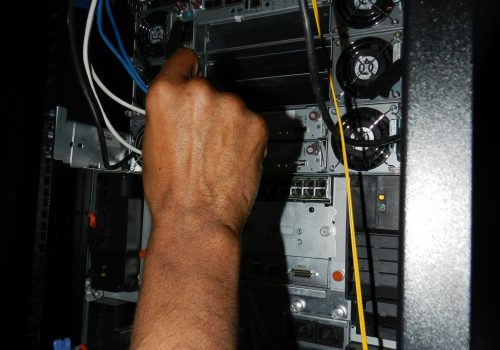 Joe's knowledge and expertise is extended but not limited to:
Audio/Video
Desktop and Laptop
PCs
Servers
Rack Servers
Disk Systems
Tape Systems
Printers Storage Area
Networks
Wireless Networks
Ethernet Networks
Data Centers
| | | | |
| --- | --- | --- | --- |
| BD-SRVC-001R | EVALUATION FOR REPAIR ( BETTER DIRECT EVAL OF PRODUCT AND SOFTWARE LOADED ON SYSTEMS) |  $                 190.00 | HR |
| BD-SRVC-002R | REPAIR  OF UPDATED FIRMWARE |  $                 330.00 | HR |
| BD-SRVC-001C | CONFIGURE IMAGING AND SERVICES FOR CUSTOMERS |  $                 330.00 | HR |
| BD-SRVC-TS-BRCD-PH | BETTER DIRECT TROUBLE SHOOTING PHONE SERVICE 8X5 WITH 4HR RESPONSE |  $                 190.00 | HR |
| BD-SRVC-TS-IH | BETTER DIRECT TROUBLE SHOOTING IN HOUSE AZ LOCAL WITH A 8X5 WITH 4HR RESPONSE NEXT BUSINESS DAY |  $                 330.00 | HR |
| BD-SRVC-TS-TRV | BETTER DIRECT TROUBLE SHOOTING TRAVEL OUT OF STATE WITH A 8X5 WITH 4HR RESPONSE NEXT BUSINESS DAY (1DAY) |  $             5,400.00 | EA |
| BD-SRVC-INSTALL-AZ | BETTER DIRECT LOCAL INSTALLATION |  $                 330.00 | HR |