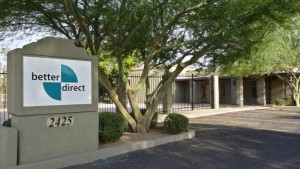 Better Direct, a locally owned technology solution provider and reseller will host a March Event on Emerging Technologies Series. Top trainers from IBM Systems, Eaton Power and Lenovo Systems will explain Power Linux solutions, Power Management and Nutanix new partnership with Lenovo for a hyperconverged cloud solution.
Friday March 25, 2016                     9:00 a.m. to 1:00 p.m.
Sheraton Mesa Hotel at Wrigleyville West
860 North Riverview Mesa, AZ, 85201
Agenda Topics:
9:30 to 10:30 – Eaton, Tom Hilliker: Power Management Connectivity & Monitoring Overview 
Eaton's Intelligent Power Manager (IPM) software provides the tools needed to monitor and manage power devices in your physical or virtual environment.
10:30 to 11:30 – Lenovo, Kyle Hibbert: Nutanix 
Lenovo Enterprises now have an exciting new infrastructure choice to break down IT silos and reduce data center complexity and cost, while elevating IT to drive business.
11:30 to 12:30 – IBM, Pat Fleming: Storage and Power Hardware Strategy and Cloud Architectures
 IBM has assembled a comprehensive portfolio of storage products and will address key solution architectures for on-prem and cloud service providers and hybrid cloud configurations.
*Event structured for midsize enterprise business, federal, state, local government and education agencies. Brunch will be provided. First 35 customers in attendance will also receive tickets and Lunch to the Chicago Cubs ballgame for that afternoon. We will have Lawn seat tickets available for additional customers who attend.